One may want to use an equalizer on their PC to adjust the sound. A sound Equalizer or mixer can be used for customizing the audio. It adjusts the loudness of the audio frequencies to match according to the preference of the users.
Windows OS has its volume mixer, but it just does basic tasks like changing the volume, lowering or increase the volume of certain apps, and such. However, if you are looking for more functionality, then you will have to use a third-party equalizer.
When it comes to choosing an equalizer for Windows 10 and Windows 11, then you will find various options available on the web. Due to this reason, it becomes difficult to pick the one that fits your requirement.
Best Free Equalizer For Windows 10 & Windows 11
To help you out we decided to cover this blog post in which picked the best Equalizer that you can use on your device running Windows 10 or Windows 11. Let's start with the first one:
The first equalizer that we have on the list is Adobe Audition. This is a professional audio editing software that helps you edit and customize the audio in any audio format. The application allows you to record, mix, and even edit the audio. You get two types of equalizers with the software, i.e., parametric equalizer and graphic equalizer. The parametric equalizer offers better frequency accuracy, and the graphic equalizer offers higher phrase accuracy.
You get various presets between 10 bands, 20 bands, as well as 30 bands. Some bands allow better and easier adjustments with better precision. It has various features including, multitrack UI, adaptive noise reduction, complex sound effect design tool, as well as essential sound panel.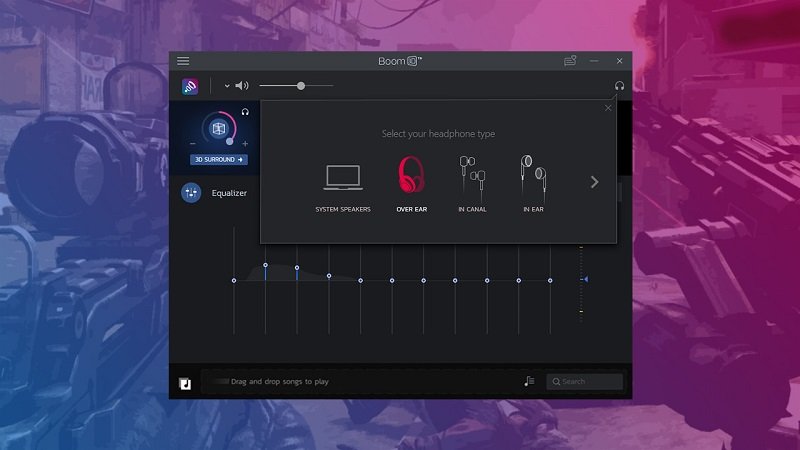 Another equalizer that you can go for is Boom3D. Just like Advanced APO, Boom3D is also an easy-to-use equalizer with a graphical interface. It comes with various preloaded effects, presets, and various other features to customize your audio. It has support for radio stations, and you have more than 20,000 local as well as international radio stations on this application.
Moreover, the app has features like an advanced audio player, volume booster, intensity slider, magic 3D surround sound, and various others. However, the software is not free and you will have to pay to use the software. However, there is a 30-day free trial to check out the software.
The FXSound is also a good sound equalizer that you can use for Windows 10 and Windows 11. Another name for the FXSound is DFX audio enhancer. If you are looking for a sound equalizer to add personalized effects to the audio, then FXSound is a good option for you. The app minimizes the complexities of creating your desired tune, and it becomes easier for one to create a tune with their preference with this tool.
However, the tool only provides basic features, so if you are looking for advanced features, then this is not the right choice. For beginners, the software is easy to use and provides all the features that meet the requirements of beginners. FXSound provides high fidelity sound and is also best known for providing a personalized listening experience.
The next equalizer that we have on the list is Bongiovi DPS. As the name suggests, this equalizer uses Digital Power Station or DPS technology. This technology helps improve the sound of the music, videos, or games you play. It helps optimize and correct the sound. The software is available for both Windows as well as macOS, so you need not worry about which type of PC you are having.
The software has various features including immersive headphone audio experience, access to a virtual subwoofer that ensures deep bass, creating multiple custom sound profiles, DPS technology as well as band settings. Moreover, you can optimize the sound with the help of the bass, treble, and also sound visualization. However, the software is not free to use, and you will have to get a monthly subscription to have the access to all the features. If you want to try the software, then there is a free trial available.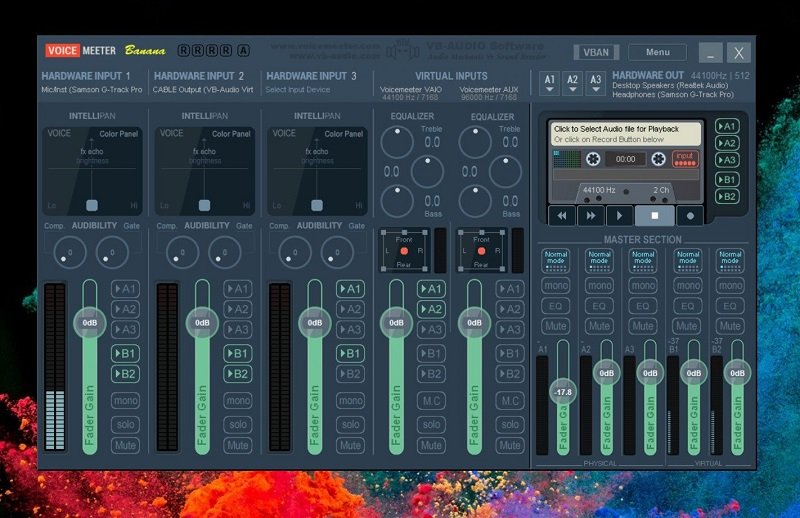 VoiceMeeter Banana is also a hassle-free equalizer to help you customize your voice as per your preference. It covers all the loopholes from your microphone to provide a crispier sound without any distortion. The app allows you to adjust the speed of your audio to get enhanced sound effects. You can also adjust the voice with the higher and lower notes.
This equalizer comes with a built-in tape deck. Moreover, you also have the access to 8 channels, 7 cells, and a fully parametric EQ, and that too for free. You can run Stereo PA devices because the application uses multi-channel EQ. Moreover, the equalizer has support for Audio interfaces including KS, ASIO, Wave RT, WASAPI, and various others.
WavePad Audio Editing Software is also a professional audio editing and customization software, which lets you customize audio as per your preference. You can edit audio, and have clear audio, high fidelity, better optimizations, and better bass. Features of the WavePad Audio Editing Software include complex editing toolkit, spectral analysis, FFT, TFFT, various effects, batch processing, audio restoration tools, and also support for popular audio formats.
The WavePad Audio Editing Software has various incredible effects which include amplifying, equalize, reverb, echo, normalize, and various others. The editing toolkit allows you to copy, cut, split, trim audio files, and do much more. Moreover, you get all these features for free.
FL Studio is also one of the most popular equalizers for Windows 10 as well as Windows 11. The software comes with various plugins and effects to help you customize the audio. It is a professional tool that comes with the ability to record, edit, cut, as well as equalize tracks. FL Studio has support for audio formats including MP3 and WAV. The software also has support for VST Standards 1, 2, and 3.
It has countless effects chain as well as advanced automation, plugin delay compensation, and various others. The software is very easy to use, and everyone can easily adapt to the interface of the FL Studio. FL Studio is available for both Windows as well as macOS. It is a paid software for which you can buy a lifetime membership. If you want to try the software, then you can download the free trial to try the software.
This is a pretty basic audio equalizer that you can get for your Windows PC. It is a basic equalizer that is meant for Windows 10 and Windows 11. It supports multiple audio channels to edit the audio. The equalizer is compatible with various audio codecs which include playback multimedia, audio recording, and various others.
Realtek HD Audio Manager is a powerful equalizer that also consumes fewer CPU resources. It has a power management option that ensures longer battery life if you are using a laptop to customize the audio using this equalizer. It has flexible mining and fine-grain coordination, along with various audio inputs including noise suppression, acoustic echo equalizer, beam formation, etc. The equalizer allows one to customize the audio with bands ranging from 31 to 16k decibels.
The last Equalizer that we have on the list is Equalizer Pro. This isn't free software that you can use, but you do get 7 days free trial period to test out the software. The interface of this equalizer is clean and easy to use. It has an on and off button that allows you to start and end the customization. Moreover, you get a 10 band equalizer along with 20 presets that you can use when working on the audio project.
What else do you get with it? The software comes with a bass boost effect which lets you enhance the bass of your audio as much as you need to. You can either use the presets you get on the software to customize the audio or if you want, then you can create your own audio preset which you can access and use anytime you want to.
Final Words
If you are looking for the best equalizer for Windows 10 and Windows 11, then this list is for you. In this list, we have mentioned some of the best equalizers for Windows 10 and Windows 11, that you can prefer going for.