Microsoft Defender or Windows Defender is a security that comes preinstalled in Windows 10. Some users reporting that when they open the app and look at "Virus and threat protection", it shows a red cross accompanied by a error message that reads:
The Threat service has stopped working. Restart it now.
When users click on the Restart button, then a dialog box with error message appears that reads:
Unexpected error. Sorry, we ran into a problem. Please try again.
The majority of the users reported that they start experiencing this after installing the latest Windows 10 update. The bug stop system from performing system scan and as a result, its highly exposed to online threats.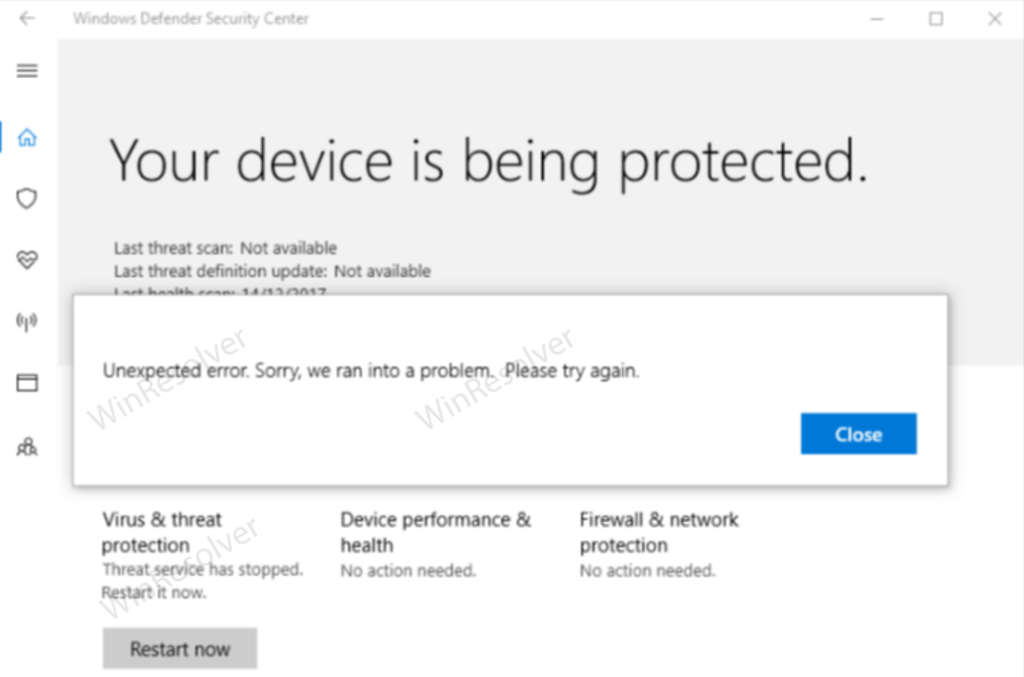 Suggestion – Before you start following the workaround discussed below, make sure your system is updated. Apart from that, if you're using third-party antivirus program, then in this situation, Windows Defender threat service also turned off.
Fix – Windows 10 Defender Threat Service has stopped. Restart it now
In case, you're seeing this error message in Windows 10 Defender app, then here's how you can fix it:
Launch Registry Editor. For that, type regedit in start menu search, and when it appears in search results, click to open it.
Here, you need to navigate to
Computer\HKEY_LOCAL_MACHINE\SOFTWARE\Policies\Microsoft\Windows Defender
On the right-side, right-click and select DWORD 32-bit Value and name it DisableAntiSpyware.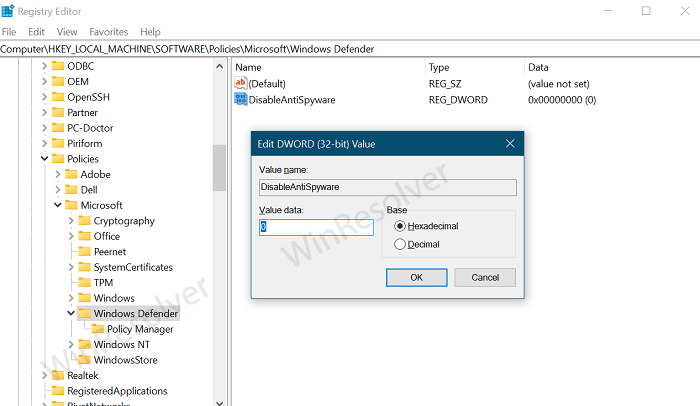 Double-click on it and set its Value data to 0.
Close everything and reboot your computer.
After applying this registry hack, if you open Windows Security or Defender app, then you will not longer see an error message.
Does the solution mentioned in this blog post fixed the issue? Do you know any other solution that worked for you, then feel free to share with us in the comments