Bitlocker is a native drive encryption feature that comes preinstalled in Windows 10. It helps in encrypting data available on your device and protects it from prying eyes.
When you encrypt the data for the first time Bitlocker offers a 32-digit key that you need to enter if you manually want to decrypt your data. It's a great security feature that you can use if you really own confidential data.
Some users report that Bitlocker mysteriously decrypts data on the drive and now it asking them to enter the Bitlocker key (that they never installed) to decrypt data. They also reported that they have recently purchased the laptop and there's no chance that they have set up Bitlocker.
Usually, Microsoft suggests to users that they can find Bitlocker recovery keys under their Microsoft account. These users tried that too but find nothing because they have never set it up. The majority of users who're using dell laptops are facing Bitlocker recovery key issues.
According to information shared on this page, Bitlocker is enabled automatically on Dell Devices if the customer is using a Microsoft account. On the other hand, for some users Bitlocker is enabled automatically after they update the BIOS of the Dell device. If you made up to this blog post, then chances are you're one out of them for sure.
Fix – Dell Laptop Needs the Bitlocker Recovery key
After checking various online sources, forums, and dell supports pages, we manage to found out a solution using which users can fix this issue:
Reboot your device and when the Dell logo appears press the F2 key. Doing this will load the device BIOS configuration.
Here, you need to head over to Security > PTT Security and then on the right side, check the box for PTT On or TMP On, click Apply, and then OK.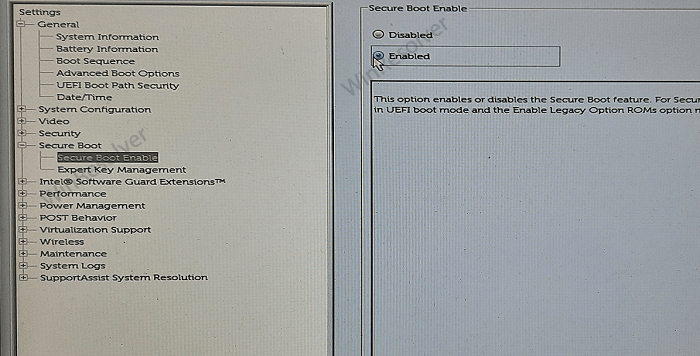 Next, you need to head over to Security boot and then click (+) icon. Doing this will show you more options, here select Secure boot enabled. On the right side, select Enabled and then click Apply.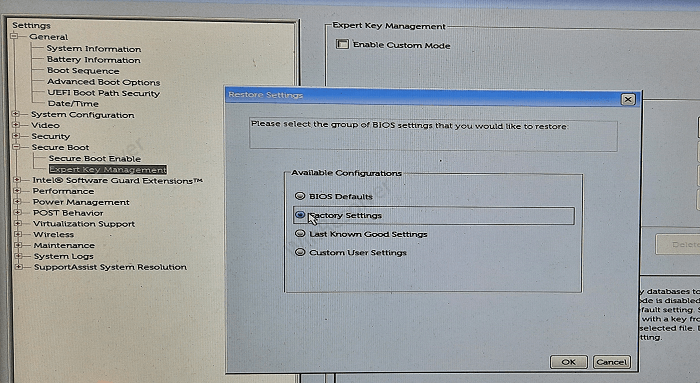 After doing this, choose Expert Key Management. On the right side, click on the Restore settings button. Doing this will open a dialog box, and choose Factory settings.
At last, click Apply and then OK.
After making all the changes discussed above, exit the BIOS configuration. You will be no longer asked to enter the Bitlocker Recovery Key for Dell Laptop.
The solution discussed in this post is dedicated to Dell users who have never set up Bitlocker on their devices. Although, if you own a laptop from a different manufacturer, then you can try this solution, there's no guarantee that it will work.
In case, you know of any other solutions to Fix – Dell Laptop Needs the Bitlocker Recovery key that worked for you, then feel free to share it in the comments.